"Pull up a chair. Take a taste. Come join us. Life is so endlessly delicious." ― Ruth Reichl
Buddha bowls are a nourishing way to eat healthy while allowing everyone sharing the meal with you to create their very own personal bowl of goodness. These are hearty bowls of pure foods such as greens, vegetables, beans and whole grains. It's also a great way to use up any leftovers that you have on hand. With a little planning, you can have the ingredients for several different meals prepped and ready in no time. The act of chopping all the vegetables into bite-sized pieces can be as much an exercise in mindfulness as savoring the flavorful ingredients as you dine.

The following list will help you get started, but let your taste be your inspiration to create the perfect meal. For a nicely balanced bowl, go for about 60% vegetables and fruits, 20% grains and 20% beans, nuts or seeds. Grains (choose one of the following cooked grains): brown rice whole grain pasta (small shapes like orzo, rotini, shells, etc.) couscous bulgur millet farro Beans, nuts and seeds (choose one or more): cooked beans (red, black, pinto, lentils, fava, limas, chickpeas, etc.) tofu (cubed, plain, marinated, baked or stir-fried) tempeh (cut into cubes, marinated and sautéed) chopped nuts (almonds, cashews, peanuts, walnuts, etc.) seeds (pumpkin, hemp, sunflower, sesame, etc.) hummus Vegetables and fruits (choose as many as you'd like, raw, baked, steamed or stir fried) sautéed mushrooms raw or sautéed onions sweet or hot peppers cucumbers sweet potato or butternut squash cubes summer squash tomatoes celery peas fresh or lightly steamed spinach, kale or chard mesclun or dark lettuce leaves shredded red or green cabbage sprouts beets corn artichokes olives grated carrots radishes avocado apples pears pomegranate seeds mango raisins dried cranberries goji berries Chop your desired ingredients into bite-sized pieces and place in bowls to present buffet style. Each person can choose the ingredients they prefer. Fill the bottom of the bowl with greens or lettuce, layer on your toppings and drizzle with your favorite salad dressing, salsa or olive oil and vinegar.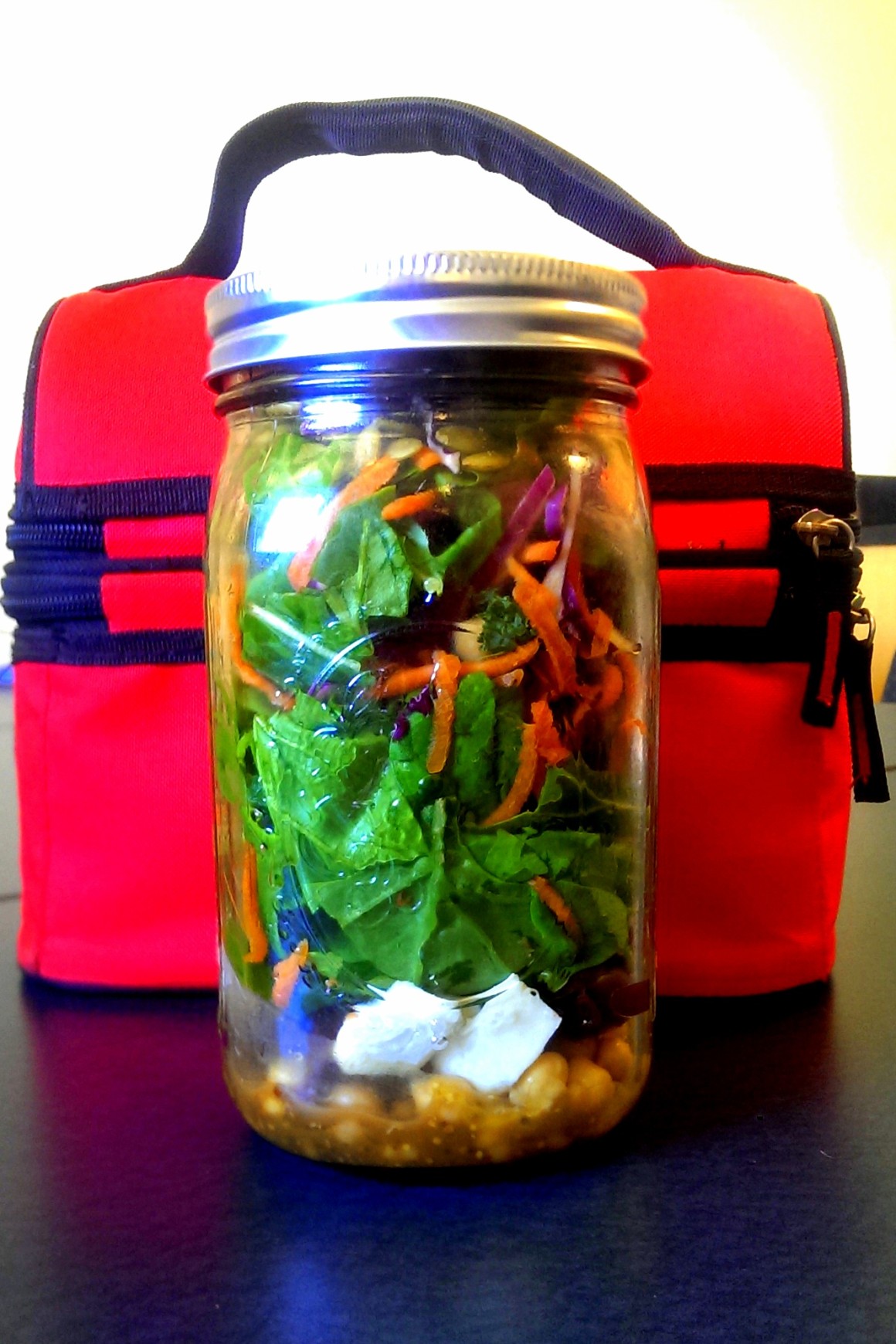 Salad in a jar After the meal, you can layer the extras into quart canning jars for a grab and go lunch. Just put the dressing on the bottom of the jar and then put in the beans or sturdy vegetables that won't wilt sitting in the dressing, like peppers, onions, celery or cabbage, Then layer the rest of the ingredients until the jar is full. To serve, empty the jar onto a plate and the dressing will flow over the top to coat the salad.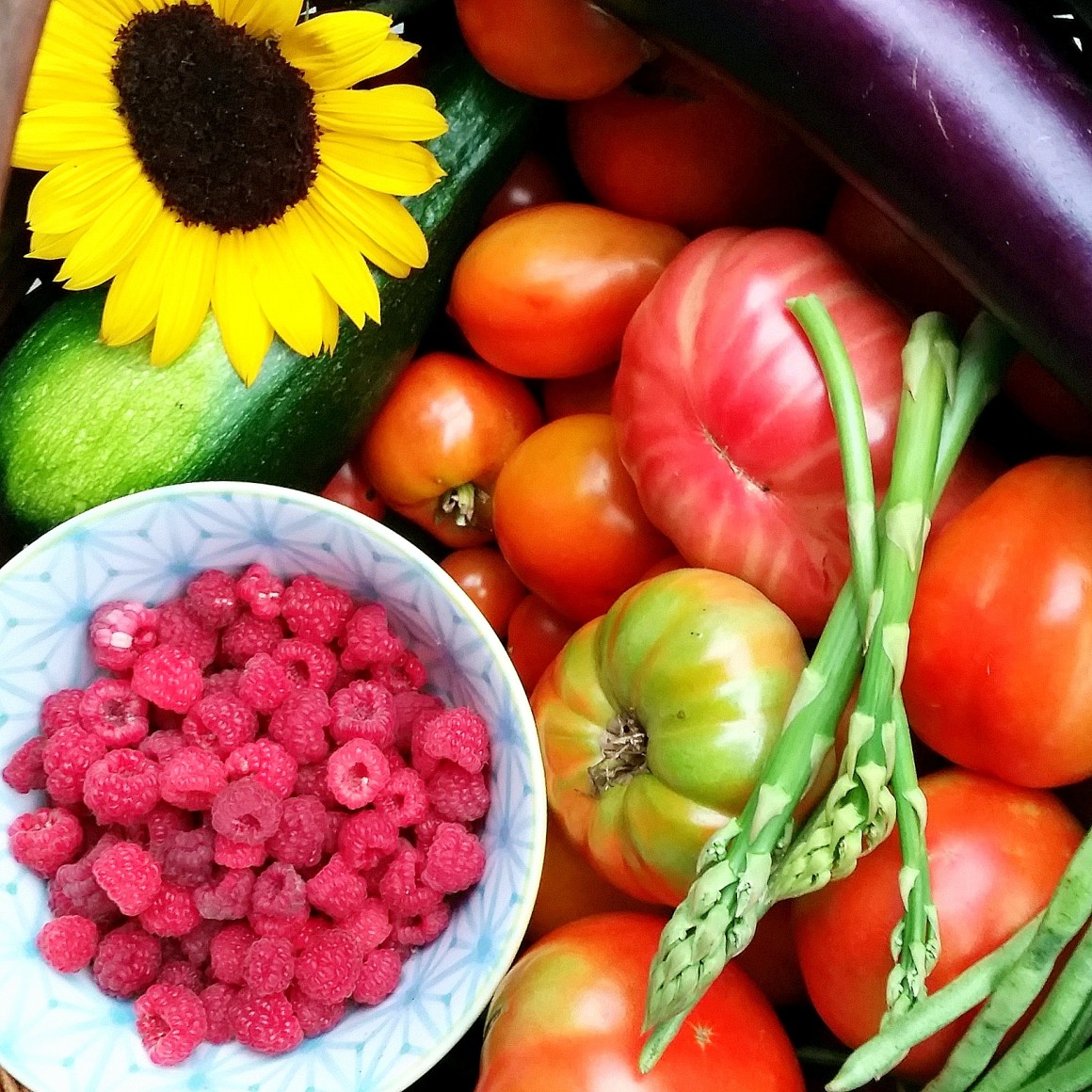 All photography by the author.
---
---