How often do you find yourself stuck in the same routine? Perhaps you eat the same thing for breakfast, drive the same route to work, or simply go about life and business as usual.
On Saturday, I led a workshop with fellow TMC teacher, Lauren. Our intention was to hold a safe space for participants to be receptive to a more expansive view of themselves. In leading them through belly dance movement, breathwork and meditation, Lauren and I hoped that this amazing group of women would embrace their creativity, sensuality, beauty and power. Sometimes doing things that are new can feel uncomfortable as it challenges the beliefs we hold about ourselves or the familiar ways in which we've been defined. In particular for women, we are bombarded by images and messages about how we should look, act, or behave in the world. In this way, belly dance was the perfect vehicle to open us up to a different way of seeing ourselves, of embracing our femininity, our bodies, how we relate to the body, and recognizing the beauty inherent in us all.
This week's suggested practice: step outside of your comfort zone.
When was the last time you tried something new? Or perhaps, considered a different approach to the way you always do something? Any activity, belief or pattern of thought, when approached with mindfulness, can shed a fresh perspective on the moment. Although engaging in a new activity certainly stretches the boundaries of our experience and easily transports us to a new perspective. It is not necessary to change the circumstances of our lives to gain an expanded view. What would it be like to find that expansion, right here and now?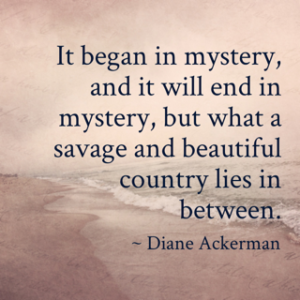 The practice:
Breathing into the body, take a few moments to arrive in the present moment.

Noticing the sensations in the body, widen the lens of the senses.

Are you on automatic pilot, responding to what is arising in the same familiar way?

As you stay present, witnessing thoughts, feelings and sensations without judgment, perhaps you may notice that in the flow of being present, the light is hitting the trees in a way you never noticed before. 
As you walk through your office, seeing familiar faces, the perspective you've held about each person you meet drops away and perhaps, you can see them in a different light. Perhaps you might notice that being present, allowing and open to whatever is arising, you are a new person, changed by every experience, person, and situation that you encounter. Realizing this, there is a delicious freedom: freedom to choose your response, freedom to choose your thoughts, freedom to choose your beliefs.
We stay in our comfort zones because they are familiar and safe. We know how to navigate this world we have created for ourselves, no additional thinking or processing required. What would it be like to embrace the freshness of every moment and the miracle, the mystery, the beauty of you, brand new in every moment?
---